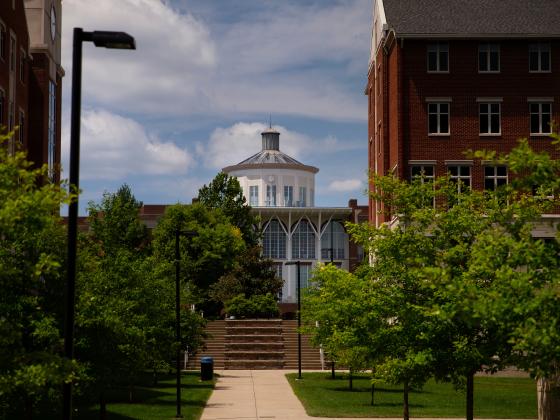 Explore what's possible
Open Houses and Events
Welcome to the Big Blue Nation.
Our Open House and Events series is designed to introduce you to what's possible at the University of Kentucky. Whether you're traveling to Lexington or we're bringing the Big Blue Nation to your town, we're excited to connect with you! 
Big Blue Open House Series
We're rolling out the Big Blue carpet and inviting you to experience our campus. At UK, we've carefully curated all you need to be successful - opportunities, people, resources and spaces - and our Big Blue Open House events are designed for exploration. The University of Kentucky community is here for you - the admissions team, tour guides, college representatives and campus resources - to help you explore your wildest ambitions and find opportunities you never realized were out there.
How to Register
When you select a date below, you'll see options to add various sessions to your personal itinerary.
✔️ It's important that you add a "Check-in Window" to your itinerary before your first session/tour of the day. This is how you'll receive driving and parking instructions as part of your confirmation itinerary. At check-in, you will receive an agenda for the day, campus tour tickets and swag.
✔️ Sessions are offered on a first-come, first-served basis. For example, if a Campus Tour you're interested in attending is listed as full, you'll need to select a different Campus Tour timeslot.
✔️ When you register, you must agree to follow our Campus Visitor Heath and Safety Guidelines.
Be sure to check this page regularly as we continue to update offerings for our 2021-2022 Open House and Events series.