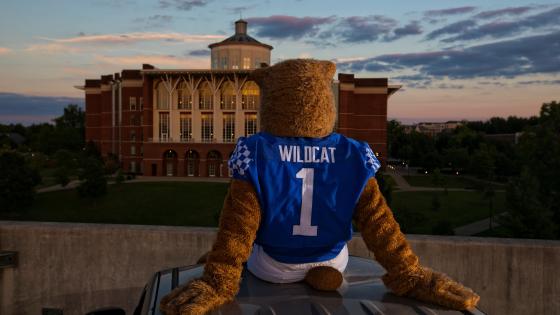 University of Kentucky
Visitor Center
Visit Campus
We can't wait to welcome you to our Kentucky Home.
By clicking the button below, you'll see options for our in-person visit opportunities.
Be sure to scroll through and check out all of our different visit experiences. Sign up for a Campus Tour or a visit with an academic program - or both!
Admitted Student Days
We're excited you're considering attending the University of Kentucky this fall! Our Admitted Student Day program will allow you to learn more about your next steps, gather valuable advice from current students in your anticipated area of study, and tour campus. During the student's college meeting, family and guests will attend a session with the UK Parent and Family Association.
Travel Advisory Notice and Visitor Safety Guidelines
Read this before registering for an in-person visit.  
We've made some changes to our on-campus visit experiences to keep our Wildcat Community - which includes you, our guests - as safe as possible.
Open Houses and Events
From virtual Big Blue Open Houses to in-person Senior Saturdays, if you're looking to get to know us better, we've got an event planned just for you. 
Virtual Visitor Center
Want the on-campus visit experience you expect from us from your home? Go on a live virtual tour of campus or meet with a member of our recruitment team to learn about admissions. We're here to introduce you to our campus and answer all your questions through these LIVE virtual events.
More Virtual Visit Opportunities
Whether you want to virtually visit live or at your own pace, we've got you covered. Check out additional visit opportunities - including meetings with academic colleges and programs - on our Virtual Visit site. 
Diverse Student Visit Opportunities
Meet 1-on-1
Meet virtually with a current student or a member of our Diversity Recruitment team to learn more about UK.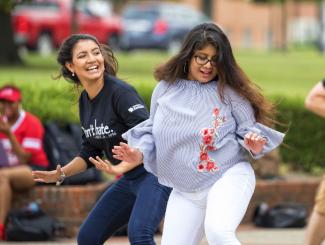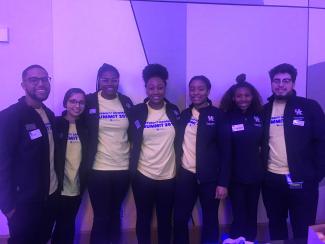 Meet as a Group
Interested in becoming a Wildcat but have questions about our community for diverse students? We would love to present virtually to your class or group about what it looks like to join our University of Kentucky community.
Once you've requested a virtual session, Assistant Director of Admissions for Diversity Recruitment Alexis Meza de los Santos or Chaquenta Neal will be in contact with you to schedule a presentation.
Be your own tour guide! If you prefer to visit campus on your own or over the weekend, or if you are unable to register for a guided Campus Tour on a date that works for you, the Self-Guided Campus Tour is a great way to get to know UK. When you register below, we'll send you all the information you'll need to explore our campus at your own pace.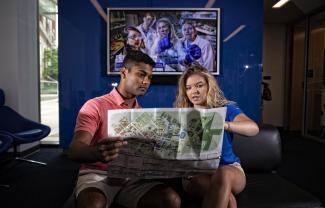 UK is one of only eight institutions in the country with the full complement of liberal arts, engineering, professional, agricultural and medical colleges and disciplines on one contiguous campus.
UK has a strong faculty core that supports 200+ academic programs spread across 16 degree-granting colleges, the Lewis Honors College, Graduate School and the UK Library system.
550+
Student Organizations
We inspire students to explore the many opportunities for involvement in UK's community beyond the classroom and residence life experience.
invested in infrastructure across campus, including a $256 million multidisciplinary research building and the continued expansion of a $1 billion health care facility started in 2004.
Students from every county in Kentucky.
Students from every US State.
And students from all over the world.
There's Something for Everyone
The possibilities are endless for meeting new people and finding your community at UK.
We can't wait to meet you!