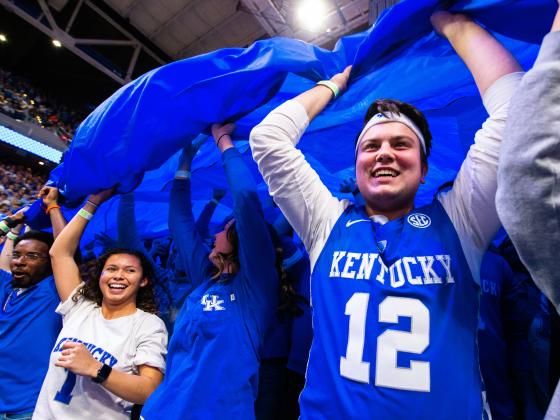 Admitted Student Days 2023
We're excited you're considering attending the University of Kentucky this fall! Our Admitted Student Day program will allow you to learn more about your next steps, gather valuable advice from current students in your anticipated area of study, and tour campus. During the student's college meeting, family and guests will attend a session with the UK Parent and Family Association.
Our Admitted Student Day programs are in high demand and the majority of dates will reach capacity, so please do not book travel accommodations to Lexington until you have received confirmation of your registration. We can't wait to meet you! 
Our Admitted Student Day programming takes place from 8:30 a.m. - 1:15 p.m. EST with a built-in break for lunch. Admitted students will be given one voucher for a free meal at Champions Kitchen and guests are welcome to join at a cost of $11.65/person. 
*Please be advised that some colleges will not be able to provide representatives on every date. 
**Students admitted to the College of Engineering that plan to attend an Admitted Student Day on a Monday are also encouraged to register for the Engineering Grand Tour taking place on the corresponding date following the formal Admitted Student Day programming.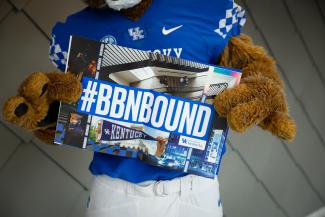 These visits are reserved for admitted students.
You'll log into the registration form using the same email and password used when you applied to UK, so make sure you have those credentials nearby before registering. 
Monday, February 20
**College of Engineering students are highly encouraged to also register for the February 20 Engineering Grand Tour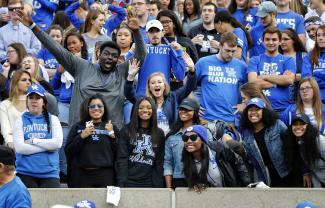 Big Blue Nation Orientation
Please keep in mind that Admitted Student Days do not replace Big Blue Nation Orientation.
Orientation for students who pay the enrollment deposit and orientation fee will take place over the summer.