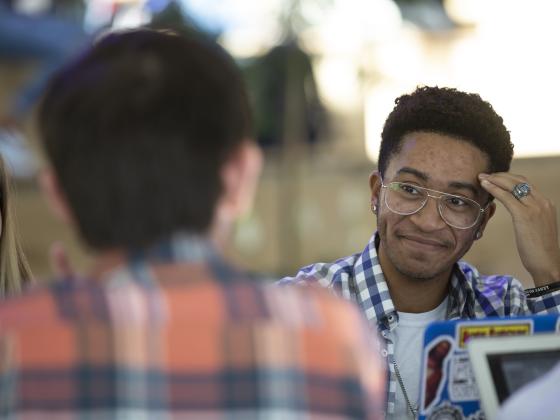 Do you have questions for current Wildcats?
The college decision-making process can be daunting. Do you ever wish you could take just a few minutes to chat with a current college student to ask honest questions without pressure or expectations? That's why we've created Chat with a Cat. Our team of current students are ready to share their UK experience and answer all of your questions about being a Wildcat. Thoughts, questions and concerns you currently have are things our current students once felt, too. What better way to get your questions answered than by chatting with a current UK student who is already attending the University of Kentucky? 
Prospective students are able to request a one-on-one meeting with any one of our students listed below. Just click on a "meet with" link below to schedule a date and time with a current Wildcat. We can't wait to meet you! 
"What should I ask?"
This is your time, so feel free to talk about things important to you. If you need some help, here are some suggestions to get you started: 
How can I find community on campus? 
What sort of academic resources are available to me? 
Which campus neighborhood should I live in? 
How can I access mental health resources? 
What is Lexington like?  
How well do you know your professors? 
How do I know what items to bring for my residence hall? 
What are ways UK works to create a diverse and inclusive campus? 
What sort of UK traditions should I look forward to? 
How do I get tickets to athletic events?