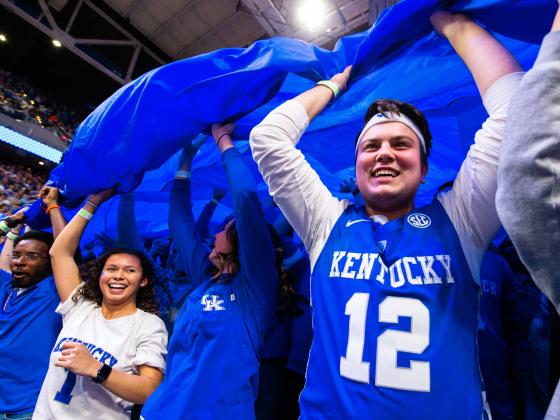 Admitted Student Days 2021
We're excited you're considering attending the University of Kentucky this fall! Our Admitted Student Day program will allow you to learn more about your next steps, gather valuable advice from current students in your anticipated area of study, and tour campus. During the student's college meeting, family and guests will attend a session with the UK Parent and Family Association.
These visits are reserved for admitted students and one additional guest. We recommend scheduling your Admitted Student Day as soon as possible. Due to COVID-19 safety precautions, once an Admitted Student Day event or session fills, no additional spots will be added. Registration for each Admitted Student Day closes two days prior to the event.
Before registering for an Admitted Student Day, be sure to have your UK student ID number and admitted college information nearby. You can find these items on your acceptance letter. Please be aware that some colleges will not be able to provide representatives on every date. 
Guest Policy
Due to COVID-19 capacity restrictions in some spaces used for Admitted Student Days, registered students may only bring one additional guest - a total of two people per party.  
When you select an Admitted Student Day, you'll see options to add various sessions to your personal itinerary.
First, you'll select a campus tour. For Admitted Student Days taking place on Fridays, we are offering campus tours at both 9 a.m. and 1 p.m. ET.
Next, you will notice our Next Steps presentation and current student panel has already been added to your itinerary.
Finally, you will select a  meeting with your admitted college. If your admitted college meeting is marked as full on a particular visit date, you will need to choose a different Admitted Student Day. 
February
Our February Admitted Student Day series has concluded. 
March
Our March Admitted Student Day series has concluded.
April
Our April Admitted Student Day series has concluded.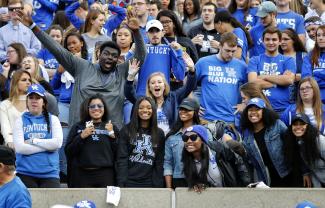 Big Blue Nation Orientation
Please keep in mind that Admitted Student Days do not replace Big Blue Nation Orientation.
Orientation for students who pay the enrollment deposit and orientation fee will take place over the summer.